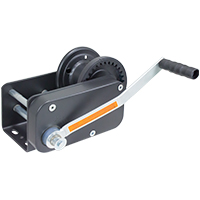 D-L Brake Winches are suitable for many lifting and lowering applications. Self-locking brake winches provide additional safety and control for many lifting and pulling jobs. The automatic friction brake supplies constant, positive holding action and prevents a runaway load. Brake is fully automatic and the load remains in position any time the handle is released. A load is required to pull line from the winch drum.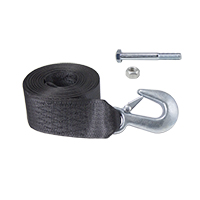 D-L Hand Winch Accessories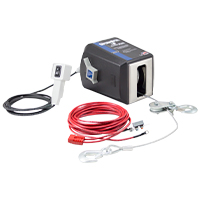 Dutton-Lainson Company's versatile StongArm electric winches provide load-moving muscle with just the push of a button or switch. With rated load capacities up to 4500 lb (dead-weight) double line operations, these winches will save manpower and make quick work of difficult loading and pulling jobs. All StrongArm electric winches, except the TW4000, offer Power-in, Power-out, controlled Freewheel and automatic braking. Accessories allow for easy mounting on trailers, vehicle hitch balls and other machinery and equipment. Remote control kits are also available.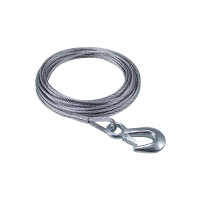 StrongArm Accessories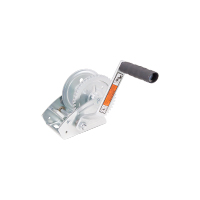 D-L pulling winches are best suited for boat trailers and other horizontal pulling applications which require the freewheeling feature of ratchet type winches.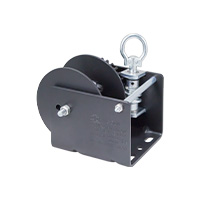 Applications requiring safe, controlled movement of loads need D-L worm gear winches. The reel automatically stops turning whenever cranking is stopped. There is no freewheel mode, no special mechanism required to stop gear movement and they do not require a minimum load for operation.